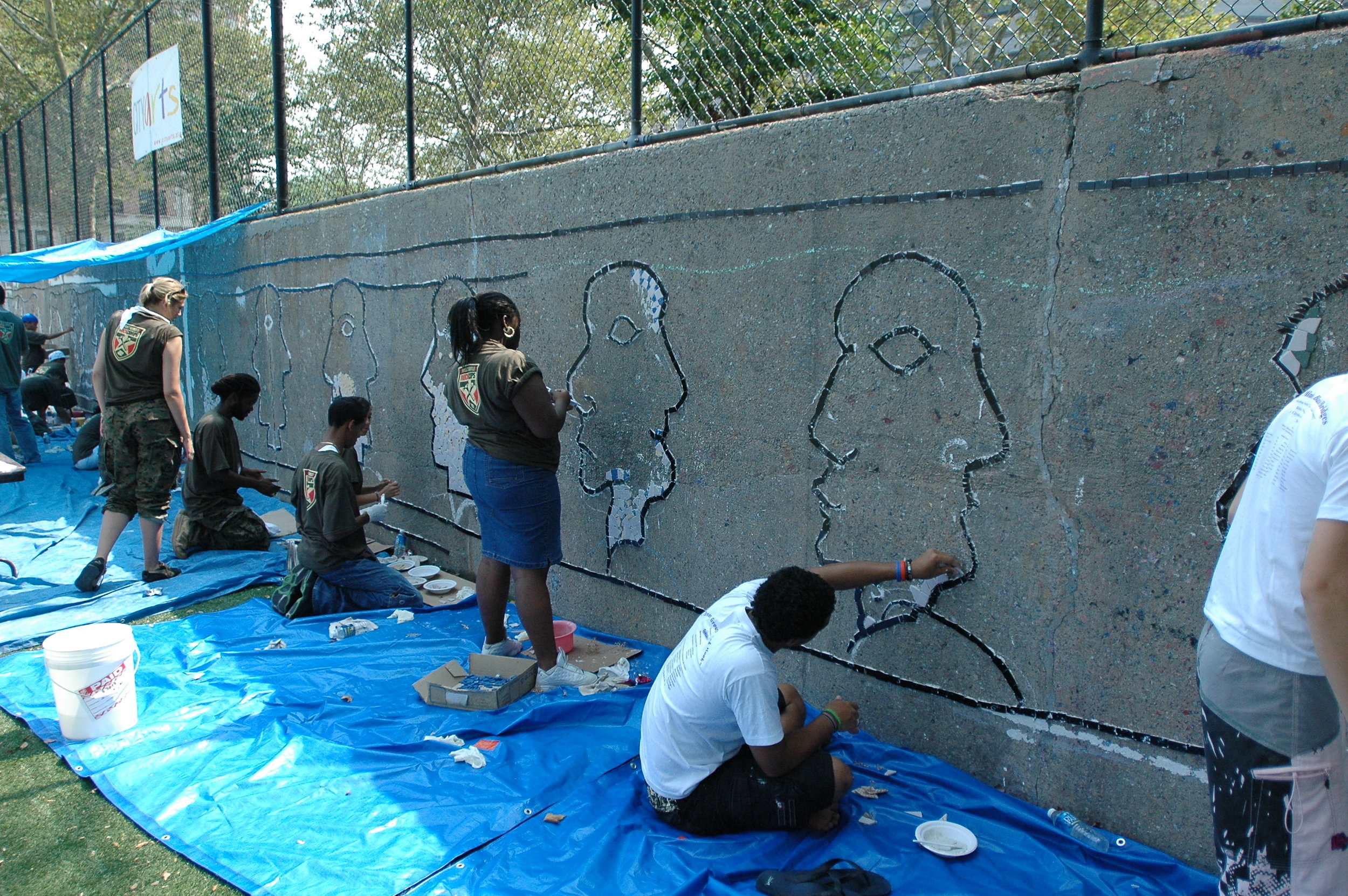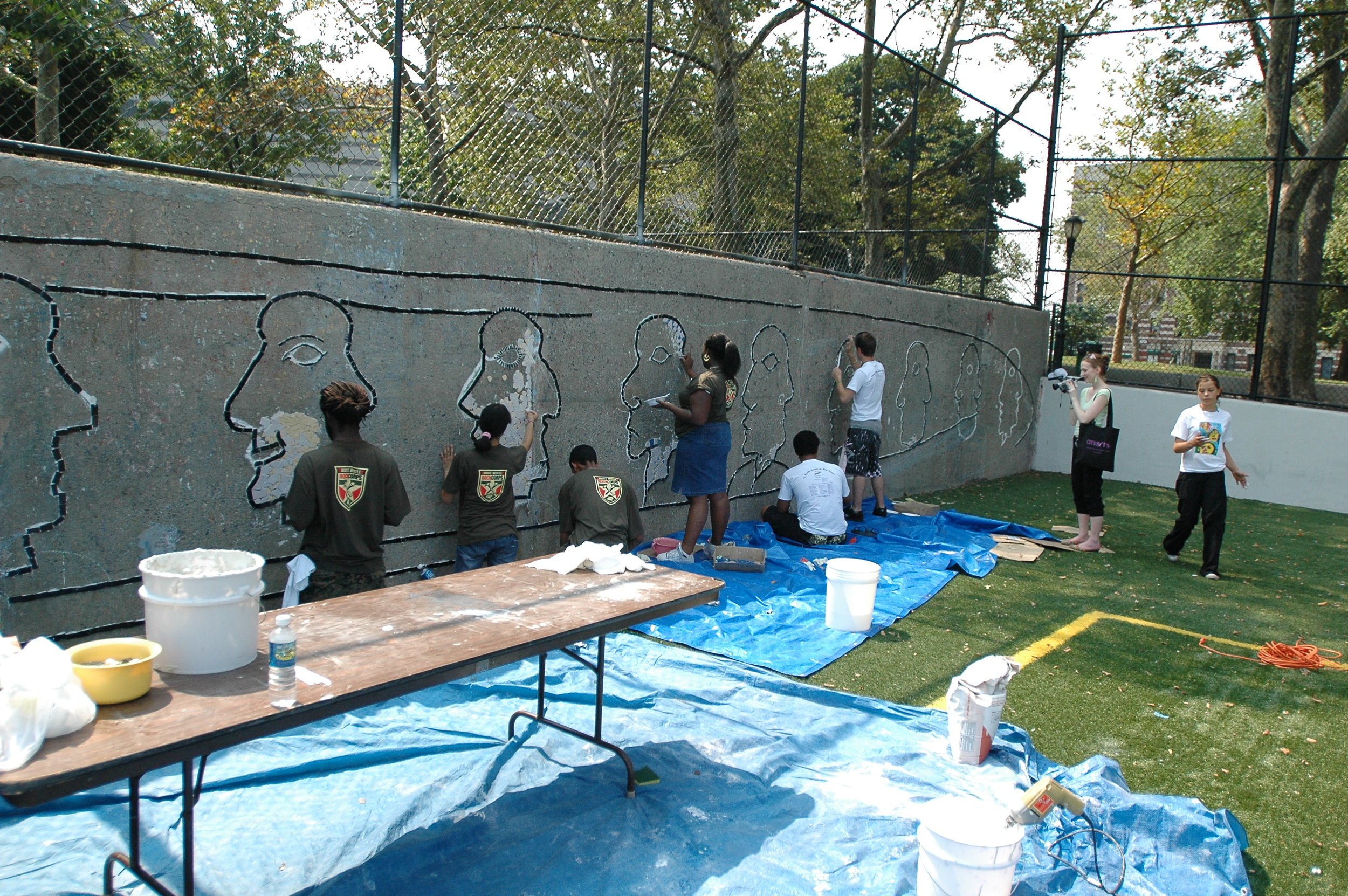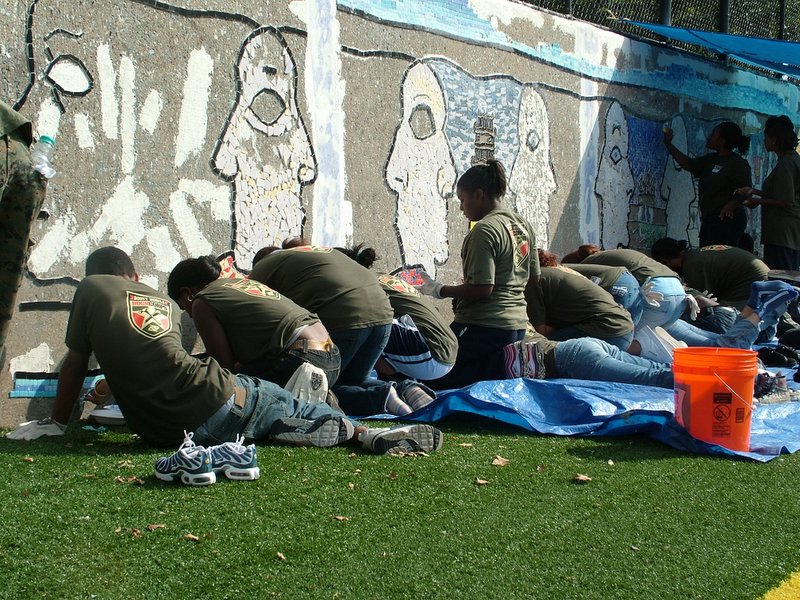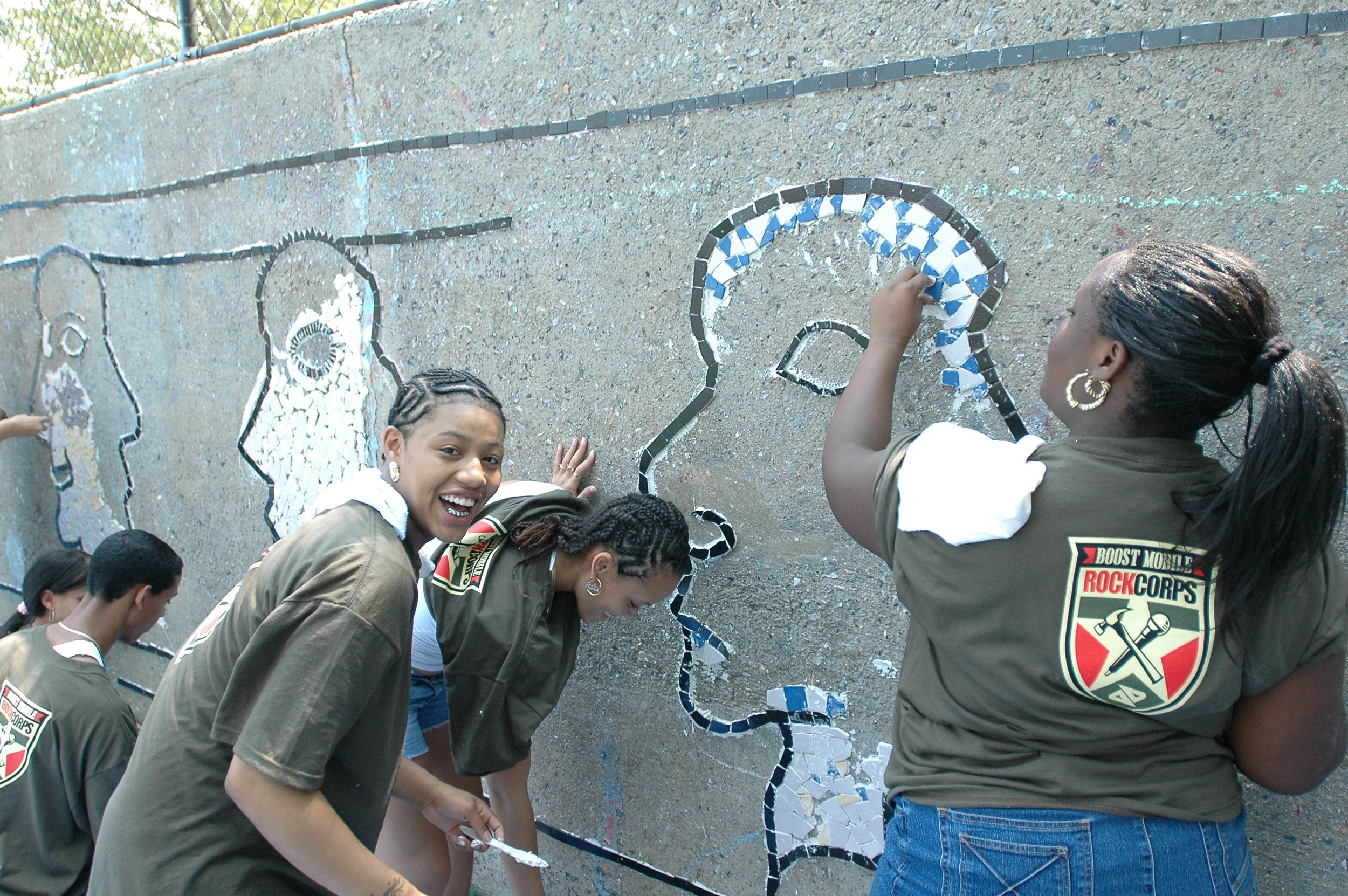 Harlem, New York Peace Wall, 2005
The Pieces for Peace Mosaic Wall is a 213-foot long, permanent mosaic wall at the Jacob H. Schiff Park in Harlem. This vibrant mosaic is one of CITYarts' most recognizable projects due to its scale and international scope. The mosaic project was an integral part of CITYarts' first international youth-led initiative, Pieces for Peace. Launched in 2004, Pieces for Peace enabled students, ages 12 to 18 from the U.S. and around the world, to share their visions for a more peaceful future and to translate those ideas into personal works of art. Representative images and poems from this massively collaborative art project were incorporated into the design of the Jacob H. Schiff Park mosaic wall, under the artistic direction of the award-winning children's illustrator Peter Sís.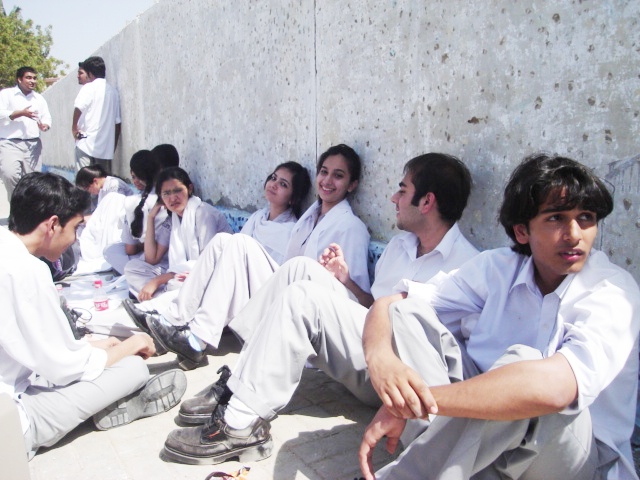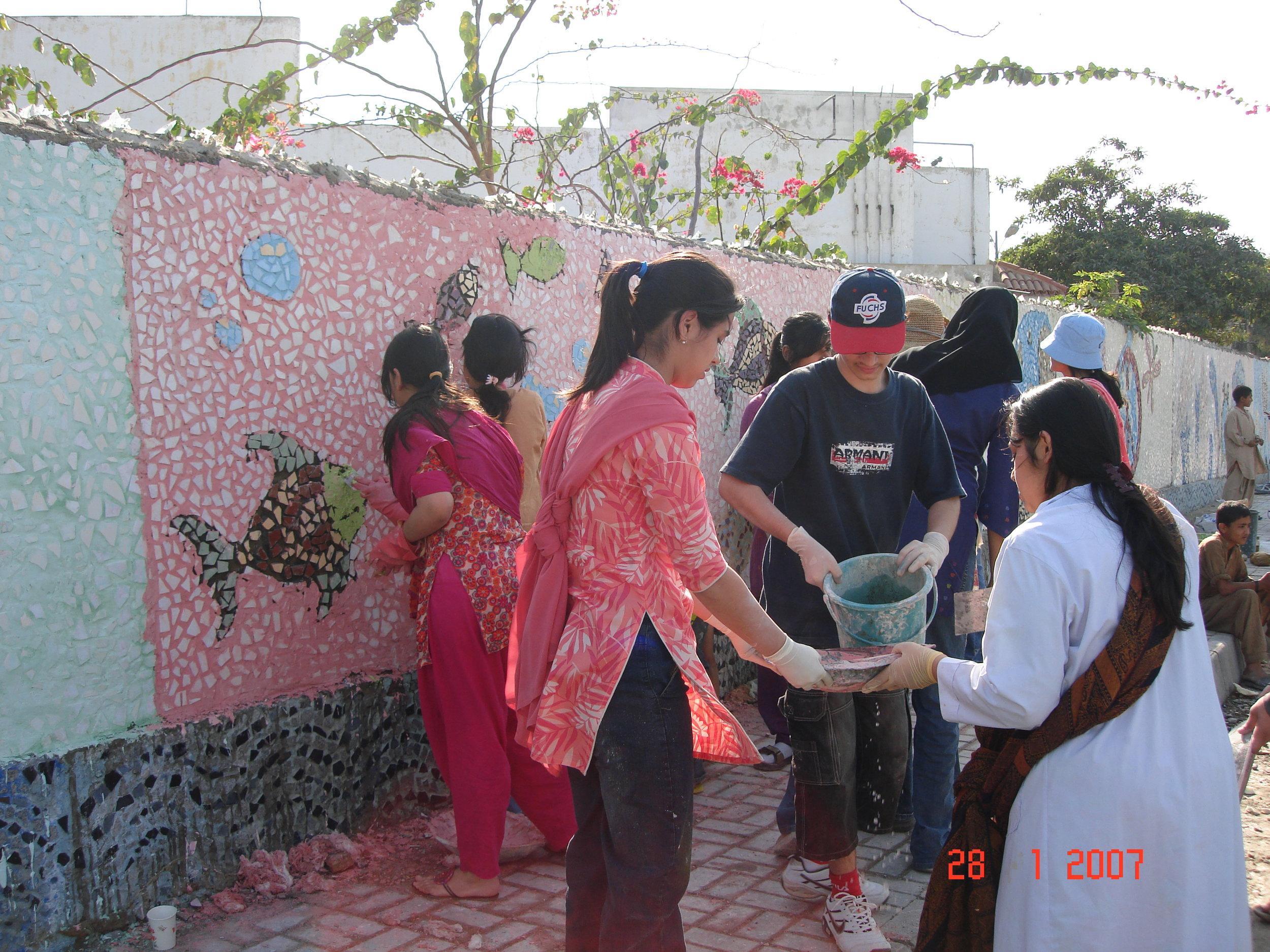 Karachi, Pakistan Peace wall, 2007
It was a once-in-a-lifetime experience. Grouting and tiling and cementing – apart from being extremely good for those of us who aspire to tone their muscles – actually made one feel useful. It was a nice change – if I fail to get a decent degree I know the perfect career option now – bathroom tiling! It made one realize the reason why humankind in general is going down the drain today: lack of teamwork. The most wonderful part was working with all the beautiful colours and textures and at last actually making it mean something. The wall represents Pieces for Peace and it really is what this city, in fact this whole world, needs desperately at present; protection of its forests and glaciers, of its hundreds of nations and their thousands of cultures and faith.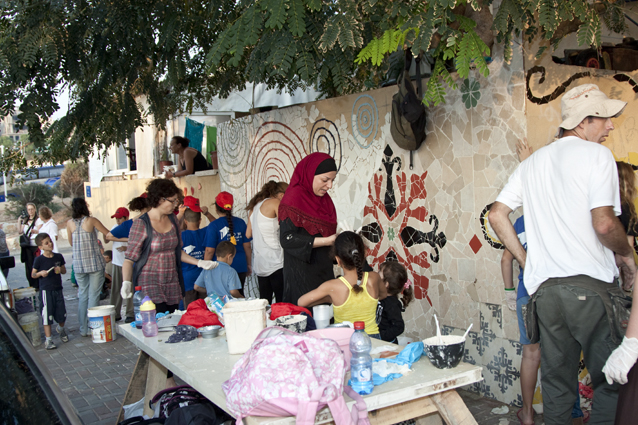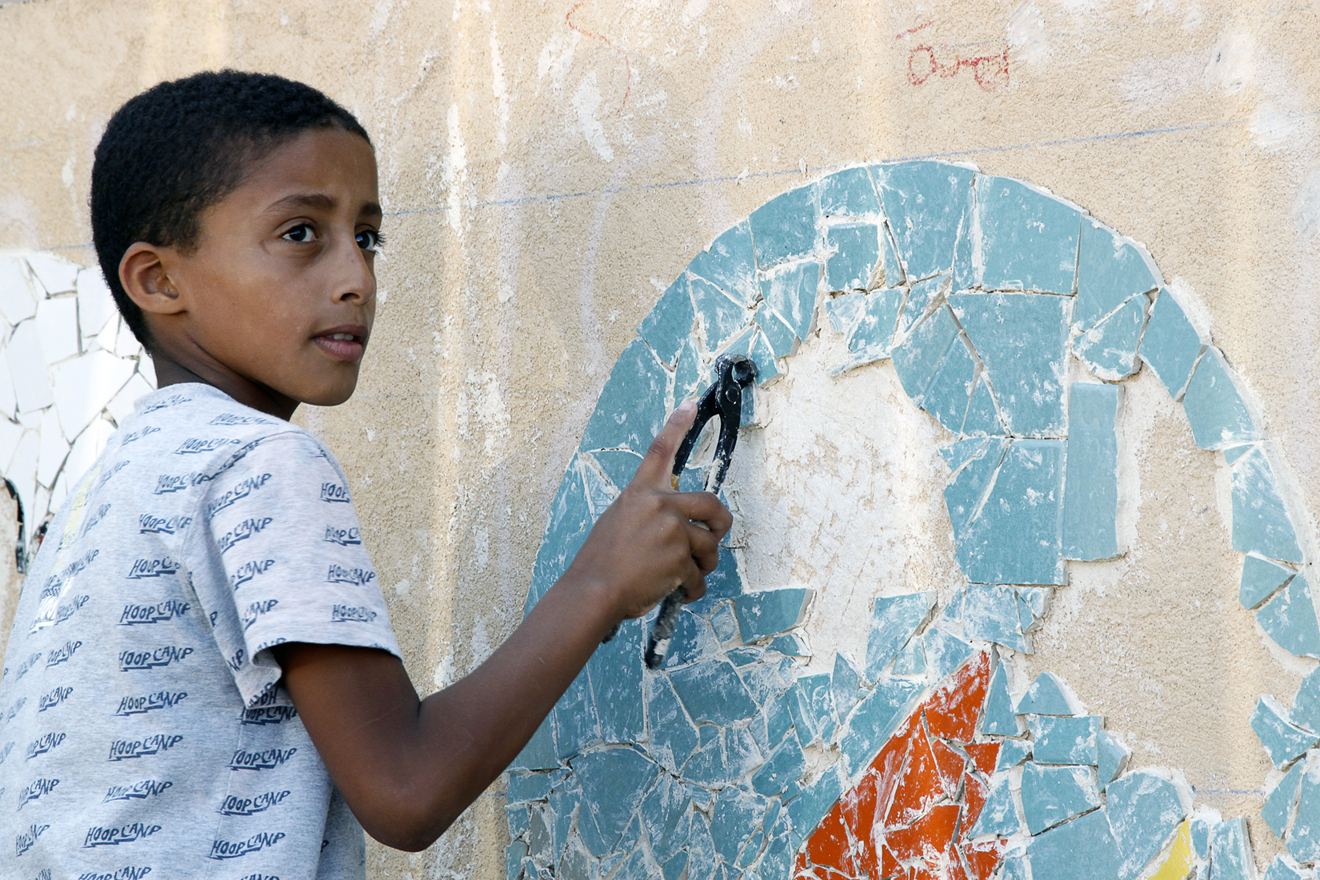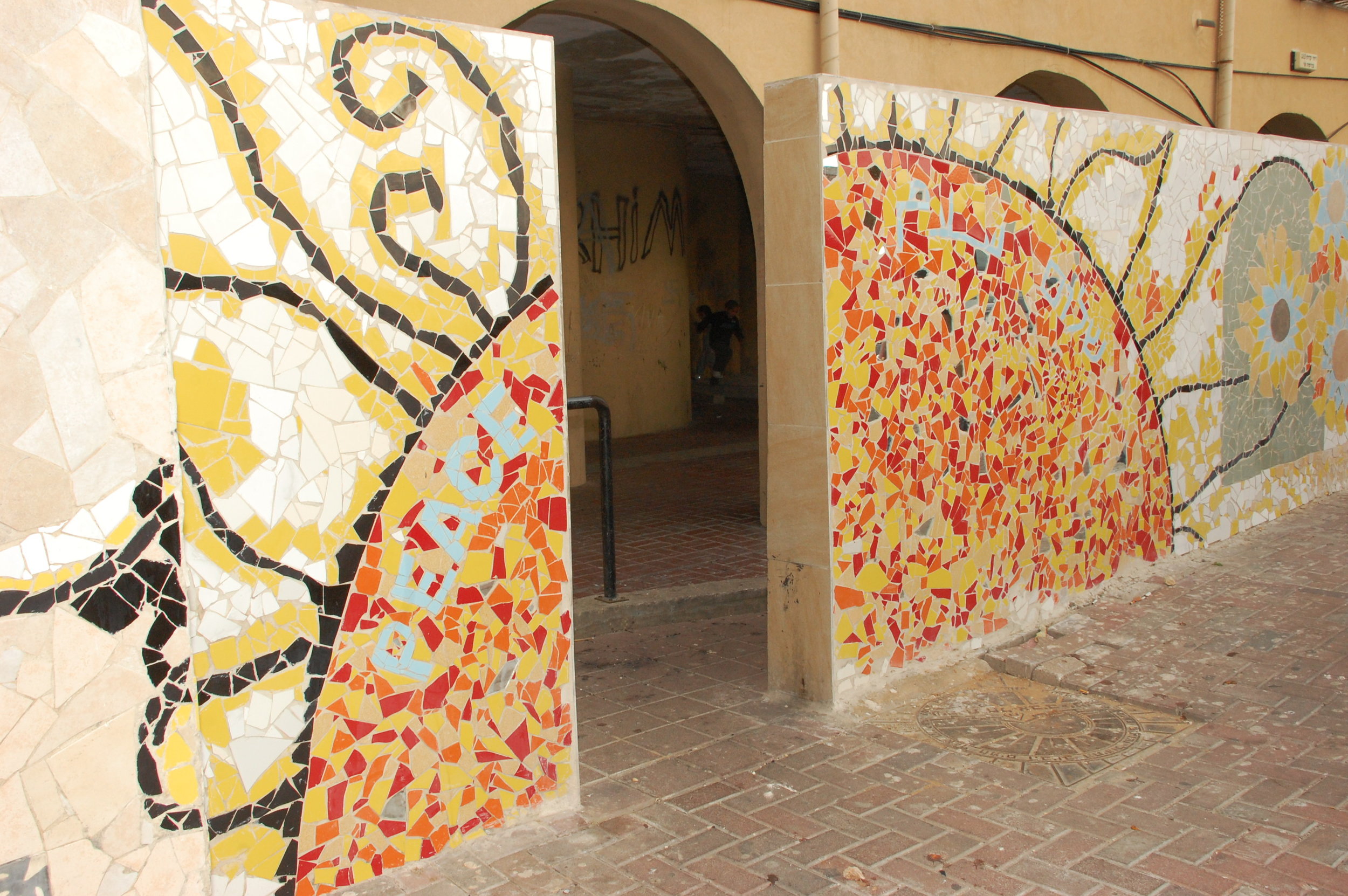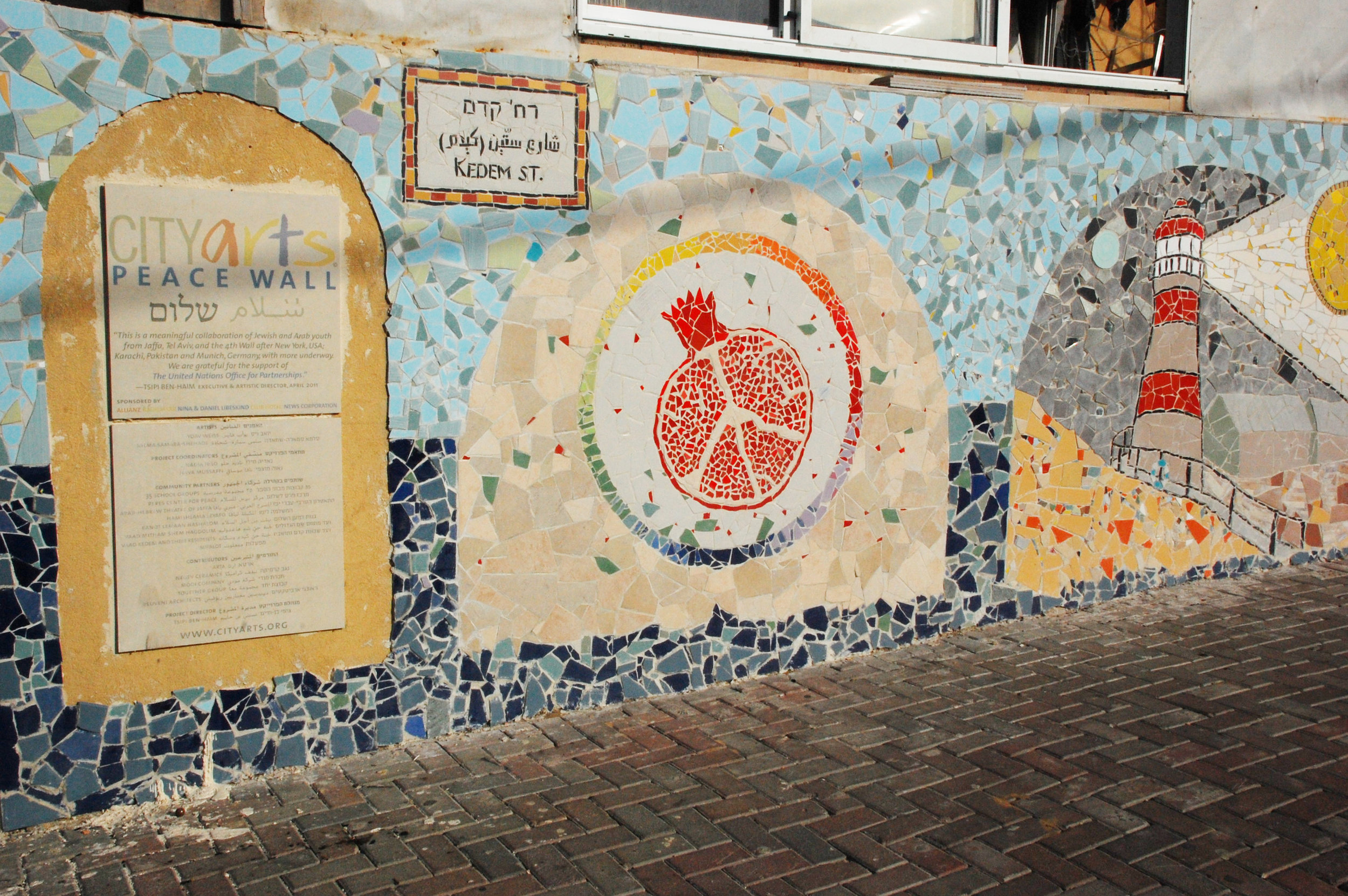 Tel Aviv-Jaffa, Israel peace wall, 2010
Under the direction of two artists, Yoav Weiss and Salma Shehade, one Jewish and one Arab, 50 workshops took place in Tel Aviv-Yafo. This work took place at the home base of the after school programs – at the schools, the Arab-Hebrew Theatre of Yafo, the Peres Center for Peace, and other locations. The Peace Wall was created in Ajami/Gabalia with the full collaboration of the neighborhood youth and the workshop participants through our educational partners. During this time, we also worked with the participants to create a neighborhood garden with The Council for a Beautiful Israel. We created a Leadership Club, led by the Tabeetha School, to be in charge of the maintenance and care of the wall.
London, UK Peace Wall, 2012
The mural was created with the help of professional artists Sadie Edginton and Joanna Nowek. Local youth and the public had the opportunity to participate in Pieces for Peace art workshops and helped create the Peace Wall mural on one of London Overground's walls. The Peace Wall is located at Regents Canal Bridge on Dunston Road (under Haggerston Overground Bridge).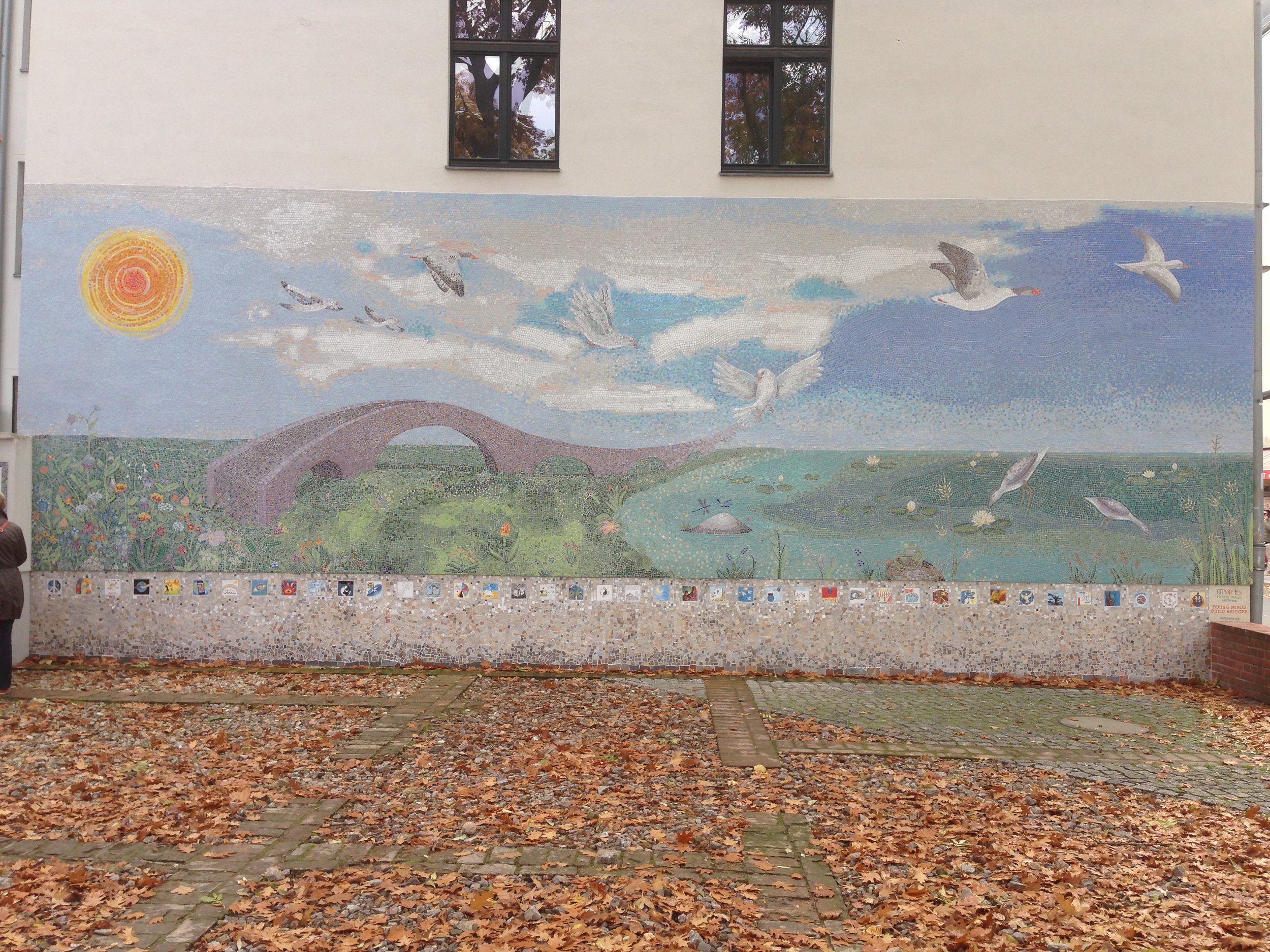 Berlin, Germany Peace Wall, 2013
This Peace Wall brings Berlin and multicultural youth together with students from diverse EU countries and communities to create a mosaic that reflects on Berlin's complex and often tragic past while looking forward into a future of peace envisioned by today's generation of European youth. The Mosaic Peace Wall was produced in the historic Mitte district of the city on a street known to many as the "Street of Tolerance" because of its proximity to the Old Jewish Cemetery, a landmark Protestant church, a historic Catholic hospital, and the Jewish School. In a city once known primarily for being divided, the Peace Wall at a site of such historic and emotional importance is a significant contribution to the community. This wall connects - not divides - and celebrates the peaceful future that can be realized through the engagement of tomorrow's leaders.