Projects Internship:
Organization Description and Position Description:
CITYarts engages youth and professional artists in the creation of public art, including murals and mosaic. Through this creative process, CITYarts empowers, educates, and connects youth and children locally and around the world to become active participants in realizing their potential and transforming communities.
The projects interns are expected to divide their time between office responsibilities and on site projects. In the office, they will be involved in the running of programs-related tasks. In the field they will be engaged in hands on work facilitating the process of mural making for volunteers and youth. Altogether this position requires versatility in that it entails both concentrated office-style focus and on site energetic persistence.
Requirements:
·Working knowledge of basic artistic skills (i.e. painting, drawing)
·Experienced with Microsoft Word and Excel
·Flexible with transitioning from an office setting to an outdoor mural site, or vise versa
·Energetic and personable
·Previous knowledge of Salesforce a plus
·Previous experience creating murals a plus
Responsibilities:
·Creating project planning materials
·Inventorying on site and in office
·Entering names into Salesforce
·Updating company resources
·Transporting supplies and materials to and from work sites
·Assisting artists at worksites in whatever way possible which may include:
·Scraping walls
·Priming walls
·Painting walls
·Cleaning up painting supplies
·Carrying arts materials
·Interacting with and engaging volunteers and youth at work sites
QUALIFICATIONS – All interns should be familiar with Microsoft Word, Excel, Outlook, and willing to learn Access. We are looking for interns who are motivated, flexible, committed, and have an interest in the arts and/or the non-profit industry. A positive, enthusiastic attitude is a must.
SCHEDULE – Interns design their own schedule with CITYarts' staff. Average of 15-20 hours a week.
BENEFITS – A CITYarts' internship offers a comprehensive introduction to the non-profit art world and can provide meaningful professional development to a committed and motivated individual. School credit & a stipend will be provided.
TO APPLY email a COVER LETTER and RESUME to William Bernstein, Project Coordinator, at projects@cityarts.org.
Please indicate a particular area of interest, as well as your weekly availability. Interviews may be scheduled following receipt of written inquiry.
HEAR FROM PAST Projects INTERNS: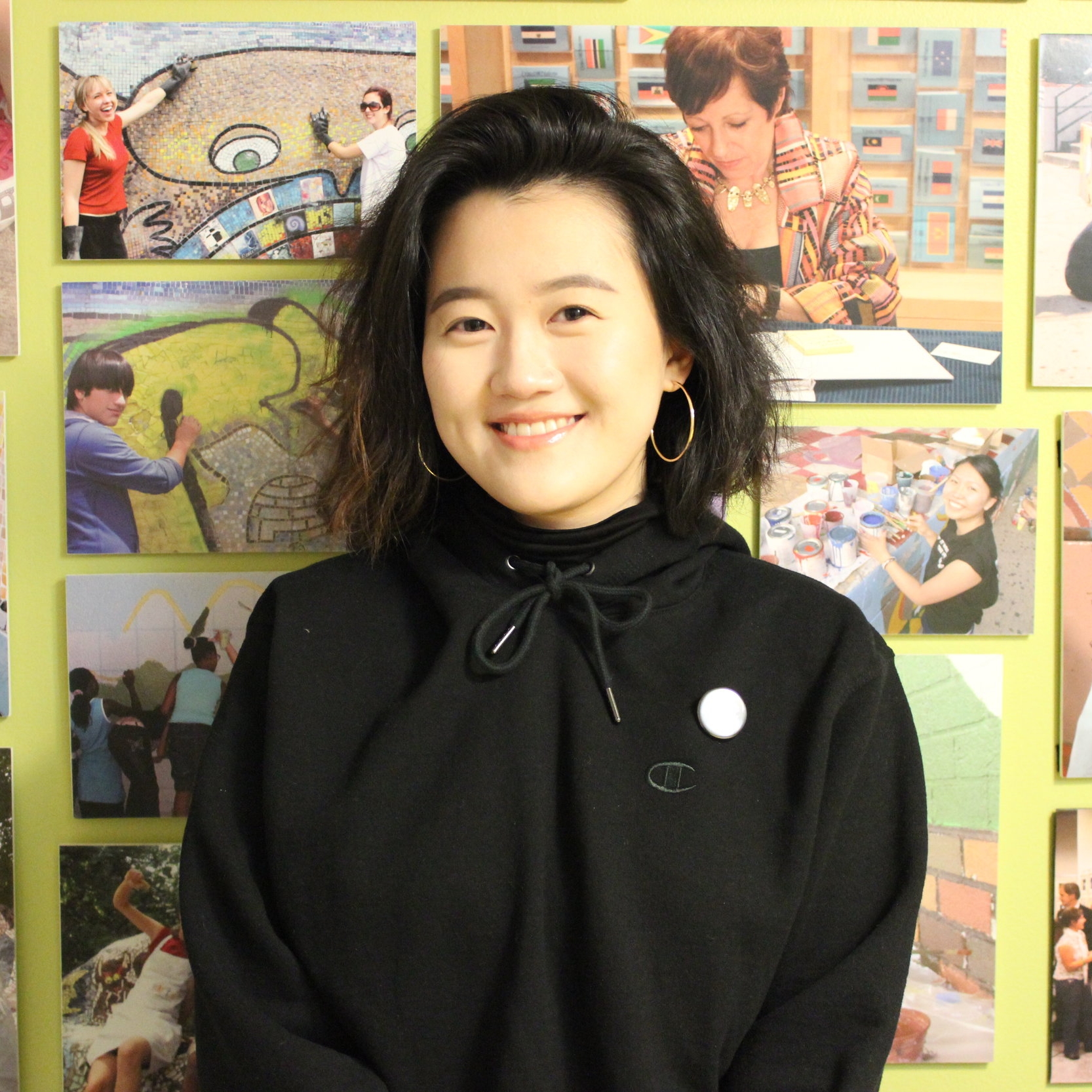 "Painting in local communities has been so rewarding!"
Helen, Projects Intern Spring 2018