Rising Up In The Community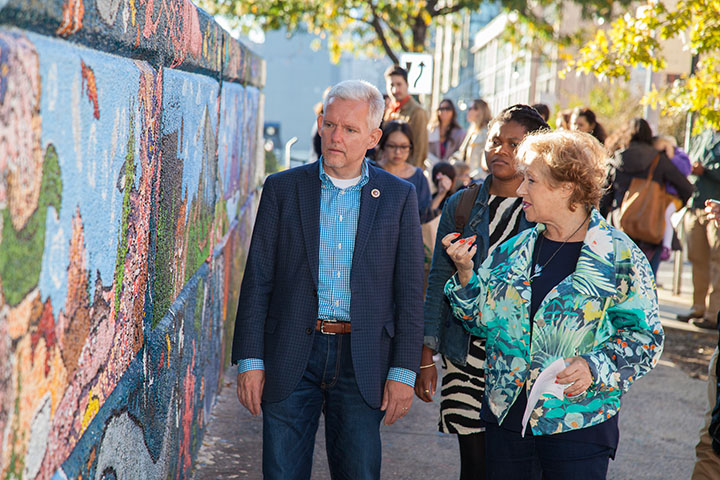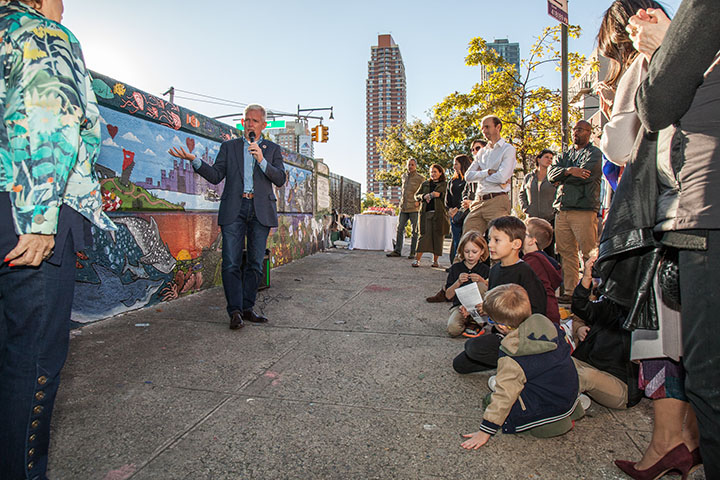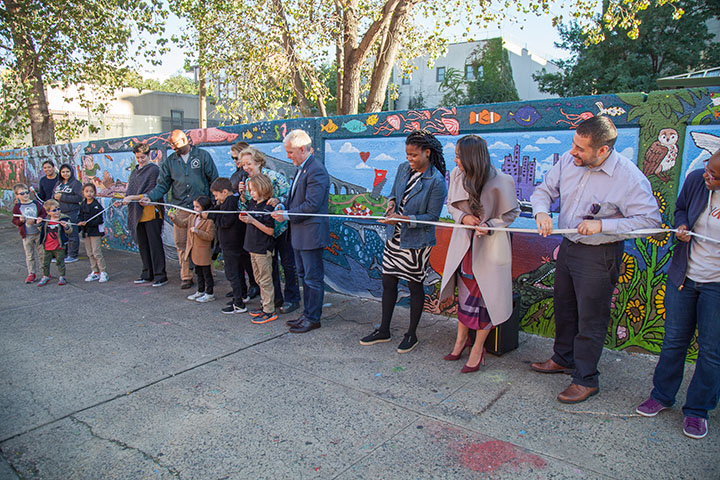 What: Create a public mural in Long Island City's Dog Park that encourages respect for the local environment as well as reducing vandalism and violence within the community.
Where: LIC Dog Park on the southeast corner of 48th ave and Vernon Blvd. It is the outer wall of the park, facing 48th ave.
Who: Lead Artist: Annabelle Popa, The Local youth and their families, Local Schools, PLAYDAY, Morgan Stanley Employees, andmNew York State Parks
Why: Engage neighborhood youth to become actively involved in transforming their community. Revitalize the neighborhood space to make it more welcoming and enjoyable for the people who live and visit there. Bring together youth and families to collaborate on a project that will improve a significant communal space and their quality of life. Empower youth to take leadership roles in acting as a positive force in their community while learning practical skills.
When: May 2018 – December 2019