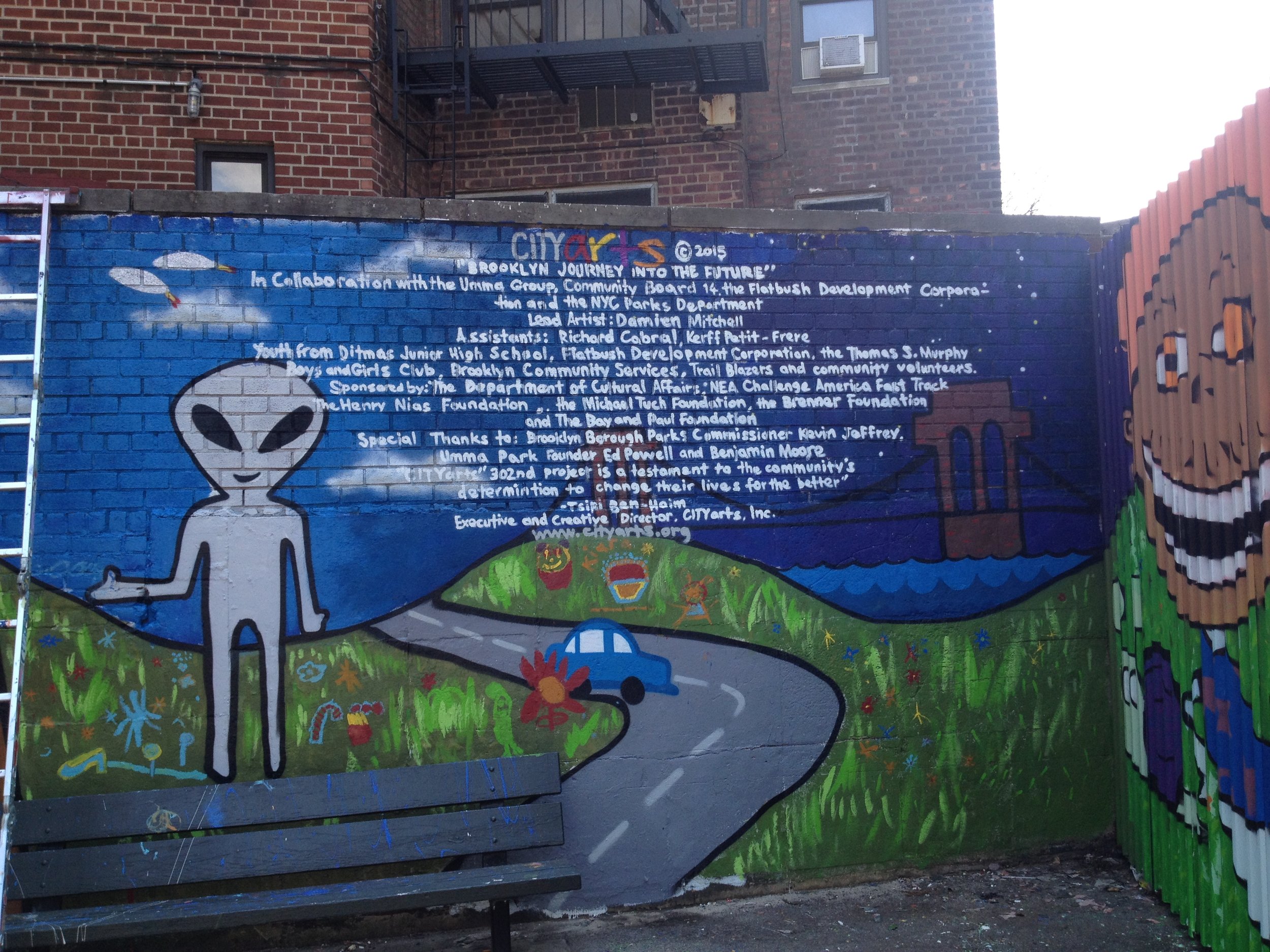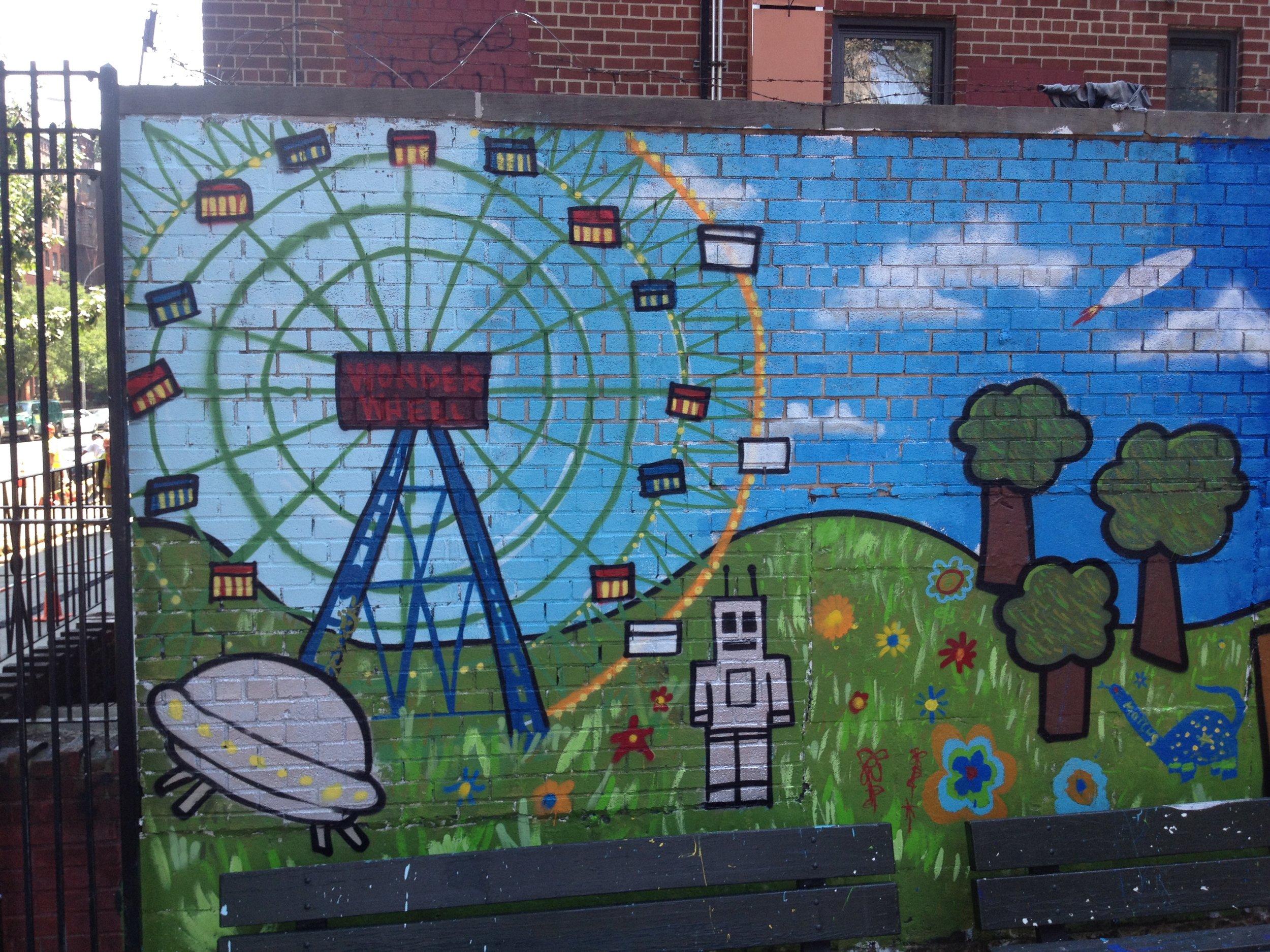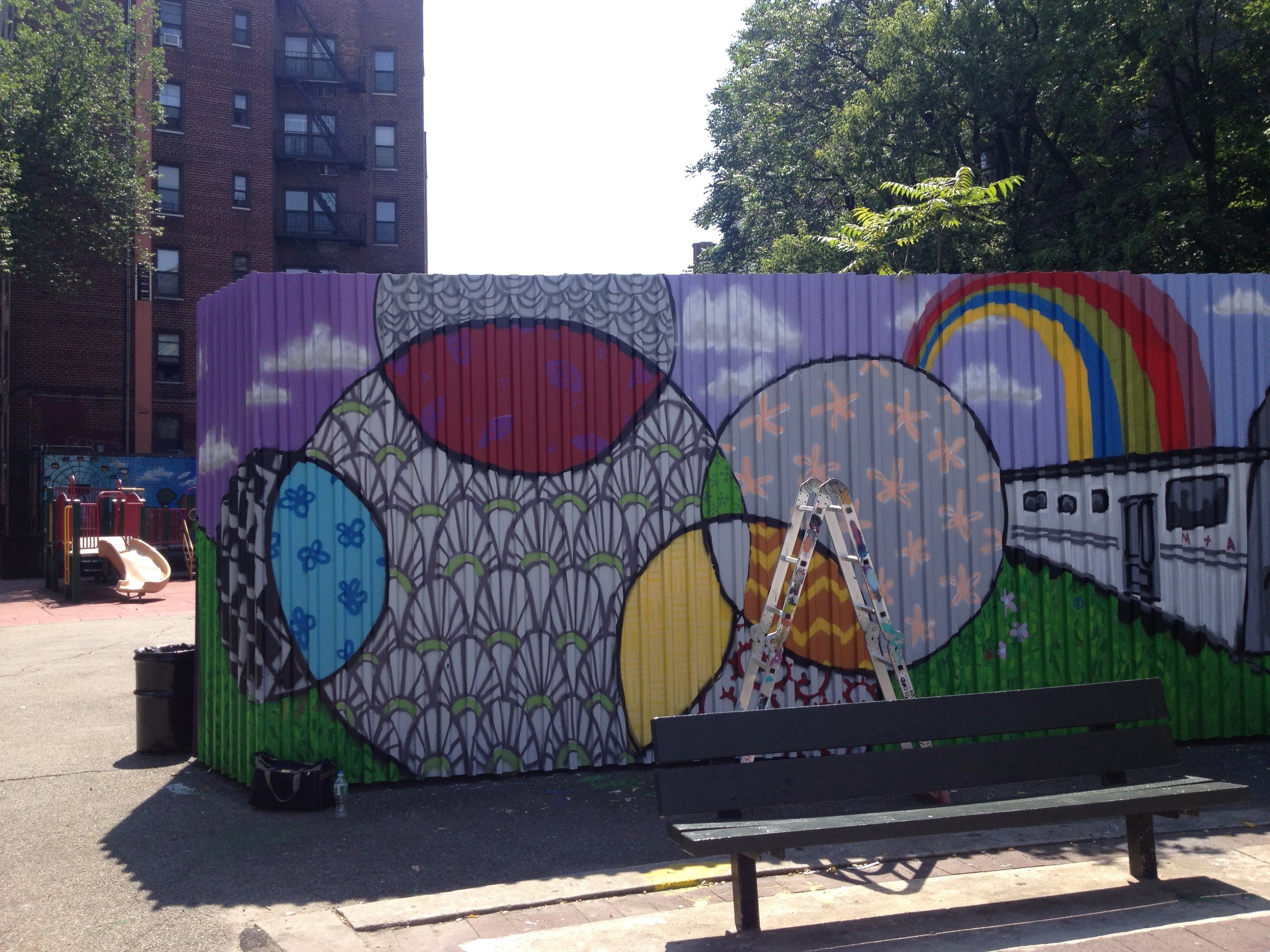 Why: To celebrate diversity within the community, to exchange cultural practices for a more tolerant neighborhood. To allow the creation of a cohesive voice that will make the community stronger .
When: February 2015 - August 2015
What: CITYarts' 302nd project is a testament to the community's determination to change their lives for the better. As well as, to bring the community together to mutually understand each other despite their differences.
Where: Mural at Umma Park: Between Ocean Avenue and Woodruff Avenue
Who: Lead Artist: Damien Mitchell Assistants: Richard Cabral, Kerff Petit-Frere, Youth from Ditmas Junior High School, Flatbush Development Corporation, the Thomas S. Murphy Boys and Girls Club, Brooklyn Community Services, Trail Blazers and community volunteers